A Glimpse of the Philippines…
The complex and captivating world of the Philippines is molded from the cultural combinations of the East and West. Seven thousand islands and more than four hundred years of history reads line an exciting storybook of pirates and Spanish conquistadors. Discovered by Magellan in 1521 and named after King Philip of Spain…invaded by the Chinese in 1574…raided by the Dutch…ceded by Spain to the United States in 1898 and an American possession for almost 50 years…captured by the Japanese in 1942…liberated by the United States and finally proclaimed independence on July 4, 1946. This multi-faceted history mingled races in the "Pearl of the Orient Seas," including European, American, Hindu, Arabian, Chinese, Persian, and Polynesian…blending with the original Malay stock.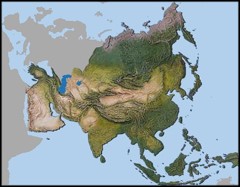 The Philippines has managed to glean the most interesting cultural traits from her various invaders and colonizers. Music, dance, fashion, painting, sculpture, and architecture show evidence of these. It is generally assumed that dance and music as a medium of artistic expression are the most popular among Filipinos.
The Philippine Performing Arts Company is proud to present to the public these facets of the Philippine cultures. The Company was organized and incorporated as a not for profit organization under the laws of the State of Florida on August 21, 1991. It has received a determination from the Internal Revenue Service for exemption from Federal tax under Section 501(C)(3) of the IRS Code as a publicly supported organization in Sections 509(a)(2). The company depends on tax-deductible donations, contributions, gifts, and grants for its support.
Members of the Company are from the Tampa Bay area Filipino communities and have performed throughout the State of Florida and beyond since 1987.
One of the primary missions of the company is to present, through public performances, the exotic and diverse cultures, customs, and traditions of the Philippines through art, dance, costume, and music. The Company also takes pride in Indak Pambata (Children's Steps), its folk dance group for children ages 6 to 13.
A presentation of the Philippine Performing Arts Company is an enchanting journey from the Philippine provinces, the primitive regions, the fields, the mountains, to the open country; from prehistoric times, the discovery of the Philippines, to the coming of the Americans.
The Company is under the direction of the versatile and talented Joey Omila, a former member of the highly acclaimed, internationally known Bayanihan Philippine Dance Company of the Philippines.